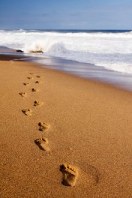 Reflexology
Reflexology is a wonderful deeply relaxing therapy which is very popular to my clients.

Reflexology is a pressure point advanced massage on the feet. The feet are massaged to balance and treat the whole body - not just symptoms. It helps the body's natural balance. It helps the body's natural balance. I use specific techniques called Finger-Free Reflexology which gives you a deeper treatment.

How does Reflexology treat you?
• Help you to deep relaxation
• Relieve emotional stress
• Improve mood
• Aid sleep
• Relieve tension and anxiety
• Improve a sense of well-being.

What will happen?
Prior to treatment a full consultation will take place. This will enable your therapist to provide you with an individual treatment plan to suit your needs.

In the first consultation lifestyle, diet, exercise and other related details may be discussed and any information given is kept strictly private and confidential.

Your shoes and socks will be removed, the feet examined and cleaned. A gentle massage will be given to the feet followed by pressure techniques applied to the reflexes. Claire can use finger-free techniques on your feet to give you a deeper treatment.


How about an 80 minute Reflexology or Maternity (Pregnancy) Reflexology treatment with Indian Head Massage for £50 between 11.30am - 3pm weekdays? Please come to my StressTakeAway Therapy Room in Barden Park Road, TN9 1XD, where I can offer this combined treatment for only £50. Special Offer.
Please book asap to avoid disappointment. Do state the offer prior the appointment.

Click Prices Page for further info on prices and location.

Click to email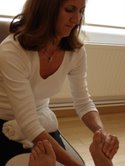 Testimonials:
Thanks again for my reflexology and Indian Head Massage earlier today. It worked because I had my baby boy at 9.30pm tonight!!
Thanks again to you. Louise. Beckenham.
"Claire is amazing and inspirational. I fell asleep throughout reflexology treatment last week. It was the best reflexology ever! I shall return next week. Thank you! Emily" - Beckenham (guestbook)
"It was my first experience of reflexology and I found the treatment to be very relaxing. The treatment was given with a lot of care and attention. Thank you." – Croydon (guestbook)
"Hi Claire. My contractions started at 9.30pm on the same evening of the 31st March after our maternity reflexology session and our daughter Eva was born 7 hours later after a natural birth. You obviously worked your magic and I was very grateful for that. Kate." - London Bridge (mobile phone text)
" London (guestbook)
"Claire came to my home and gave me a really relaxing Indian Head Massage Treatment. I felt really good afterwards - I particularly enjoyed the face massage part of the treatment. I am a massage therapist myself and would happily refer clients to Claire." – Croydon, South London (guestbook)
"I tracked a Maternity Reflexologist of Croydon and booked her for a reflexology session last week to start my labour as one day overdue. One day after, the labour started and gave birth to a baby girl that evening. Reflexology was amazing!" (client from South Croydon - guestbook)
Treatments are within easy reach of Tonbridge, Hadlow, Leigh, Royal Tunbridge Well and Sevenoaks, Kent.