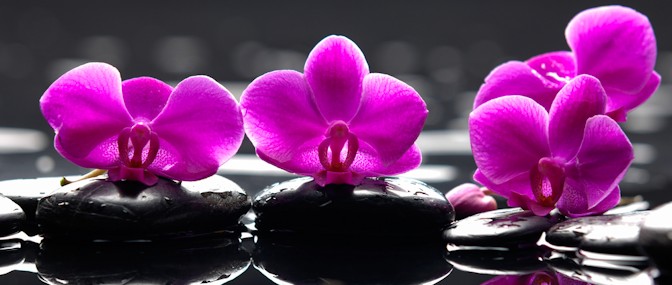 Reflexology, Pregnancy Reflexology & Hopi Ear Candling are available in Lingfield, Surrey and Tonbridge, Penshurst, Royal Tunbridge Wells, Sevenoaks in Kent
Claire the Qualified Experienced Reflexologist in Lingfield & Tonbridge.
Welcome to my website.
StressTakeAway is delighted to introduce an exciting range of holistic therapies on offer in Lingfield, Surrey and around Tonbridge, Kent, including Royal Tunbridge Wells and Sevenoaks.
My name is Claire, and StressTakeAway is my business. I can offer a range of treatments including Reflexology, Indian Head Massage or Hopi Ear Candling. I am a professionally trained and full insured therapist and also a Member of Association of Reflexologists (AoR).
However, I admit, Reflexology has been the most popular of all in my therapy work, with over 16 years' experience working as a Reflexologist. Even Reflexology is for more than just pregnancy-related complaints!
It is November so it is a good time to take away your stress for a season and have some relaxing treatments for your well-earned health even a good cleanse. Simply click '
Click to Email
' to enquire.
Do you find it hard to relax? Try something different, even a relaxing treatment especially reflexology.
Do you suffer from tension, grief, stress, insomnia, arthritis, depression or anxiety? Do you have muscle pain; RSI; sinusitis; respiratory, digestive or circulatory disorders? Have you tried conventional medicine and are now looking for an alternative therapy?
Reflexology may be the answer for you.
As an experienced Reflexologist, I am so passionate about Reflexology and the deep relaxation that this wonderful therapy provides, especially during pregnancy. Reflexology can have amazing results. I use special techniques called Finger-Free Reflexology which can give you a deeper treatment. See more information on the Reflexology page.
Reflexology Clinic is available on a regular basis in Lingfield, Surrey and also in Tonbridge, Kent. More info on
Info Page
Is snoring a problem? Do you suffer from migraines, tinnitus, rhinitis or sinusitis? Are you looking for a natural alternative to ear syringing?
Hopi Ear Candling can offer a safe and effective complementary therapy to treat these and many other conditions.
I enjoy my regular work with Hopi Ear Candling which is very therapeutic. This (Eastern) therapy can also ease away the stresses of our Western culture and can be used to treat many conditions of the ear, nose and throat area. I can assure you that it is a safe therapy, using Biosun ear candles - the best quality candles money can buy. I provide
Hopi Ear Candling
in Tonbridge, Hadlow, Leigh, Sevenoaks areas.
Do you often suffer from blocked ears after swimming, diving, air travel or head colds? Ear candling can clear these blockages - see the
Hopi Ear Candling
for further information or to book an appointment now.
Home Visits are available in Leigh, Penshurst, Hadlow, Tonbridge and Lingfield (Surrey). I will bring all the equipment required with towels and a special reclining chair or table so that all you need to do is relax.
Pamper Groups bookings are accepted.
Please
contact me
to enquire.
Gift Voucher for Reflexology
Gift Voucher is available on request so please contact me to discuss it further. Home visit is accepted with a gift voucher.. A free Neal's Yard Remedies sample is included during your first appointment.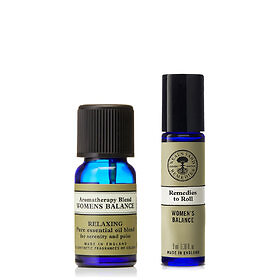 Do you want to feel energized and less stressed?
Do you want a complete switch off during your treatment? Lots of therapists enjoy chatting away to clients during treatments but I do not talk during treatments. I believe the best benefit of your treatment is silence with only the sound of enjoyable relaxation music. Many of my clients fall asleep during reflexology treatments due to there being no interruptions to disturb them. This means you can totally switch off and take full advantage of the treatment being given.



Available on week-days from 9am - 5pm.
Free Off street parking at 11.30am - 4pm.
Credit card / cash are accepted.

Click Info Page for further info on prices and location.

Click to Email
Testimonials:
"Hopi Ear Candling done one day before flight to Portugal, was a great help to relieve the ear pressure after years of suffering so much pain when flying. Excellent." – Purley, South London (guestbook)
"Claire is amazing and inspirational. I fell asleep throughout reflexology treatment last week. It was the best reflexology ever! I shall return next week. Thank you! Emily" - Beckenham (guestbook)
"It was my first experience of reflexology and I found the treatment to be very relaxing. The treatment was given with a lot of care and attention. Thank you." – Croydon (guestbook)
"Hi Claire. My contractions started at 9.30pm on the same evening of the 31st March after our maternity reflexology session and our daughter Eva was born 7 hours later after a natural birth. You obviously worked your magic and I was very grateful for that. Kate." - London Bridge (mobile phone text)
Thanks again for my reflexology and Indian Head Massage earlier today. It worked because I had my baby boy at 9.30pm tonight!!
Thanks again to you. Louise. Beckenham.
"Claire came to my home and gave me a really relaxing Indian Head Massage Treatment. I felt really good afterwards - I particularly enjoyed the face massage part of the treatment. I am a massage therapist myself and would happily refer clients to Claire." – Croydon, South London (guestbook)
"I tracked a Maternity Reflexologist of Croydon and booked her for a reflexology session last week to start my labour as one day overdue. One day after, the labour started and gave birth to a baby girl that evening. Reflexology was amazing!" (client from South Croydon - guestbook)
I am certified in Maternity Reflexology. I also work as a Maternity Reflexologist in Hadlow, Penshurst, Tonbridge and Royal Tunbridge Wells and find it is very helpful for pregnant women with backache, tiredness, and can shorten their labour time. As a Maternity Reflexologist, I specialise in infertility, conception, pregnancy, labour and post-natal concerns. But Reflexology is for more than just pregnancy-related complaints!
Treatments are within easy reach of Tonbridge, Leigh, Penshurst, Hadlow, Sevenoaks & Royal Tunbridge Wells.
Please feel free to
Info Page
as soon as possible if you wish to book a relaxing treatment. Simply click '
Click to Email
' or '
'.
Organic orders of Neal's Yard are welcome so please ask me for enquiry or consultation prior or during appointment.
Tel: 07947 315550 (PA)
or
I am looking forward to treating you soon.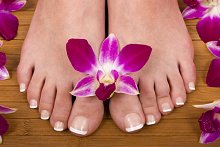 Reflexology, Hopi Ear Candling, Indian Head Massage and Maternity Reflexology are available in StressTakeAway Therapy Room around Kent.
Claire the Maternity Reflexologist of Tonbridge & Royal Tunbridge Wells.
Also the Hopi Ear Candling in Tonbridge, Kent..