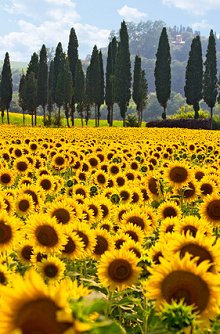 About Me
My name is Claire and I am happily married to Gary. We have moved to Tonbridge from South London in March 2021. I am truly proud that I have been a fully qualified therapist with over fourteen year experience. I have gained post graduate courses on Maternity Reflexology and Hand Reflexology which are useful.

I made a big change of career from catering to administration until in 2002, I was made redundant from my permanent job at Harrods. I was recommended Reflexology treatments to help relieve stress and re-balance my emotional state, this has helped me a great deal so I decided that I wanted to become a Reflexologist to assist other people with how reflexology had supported me brilliantly.

I am keen to help you with my therapy benefits and results.
I first gained qualifications in holistic therapies in 2005. But my main focal point is, and always will be reflexology. I achieved my reflexology diploma in 2006 and am working as a self-employed freelancer.
It has been an interesting journey and I have met many wonderful people who have benefited from the treatments I offer.

This has been a liberating experience for me, and I have received a press coverage, from an appearance on BBC "SeeHear" TV programme in June 2007, having an interview printed in "My Weekly" magazine, as well as presenting my journey and my work around different health events in the UK.

I have worked in the therapy room at Neal's Yard Remedies Organic Beauty Shop weekly in Wimbledon and then in Borough Market, London for some years which has been an excellent experience. I decided to move on so I work in Lingfield Centre in Surrey, to provide Reflexology.
In 2018, now I returned to work in Neal's Yard Remedies to provide my holistic services because I love beautiful organic smell of beauty products and shop. The venue is in central town of Sevenoaks in Kent every Thursday afternoon for client bookings. But it is temporarily closed due to COVID-19.
I have moved from London to Tonbridge in March 2021 to start the quality of country life. I look forward to continuing with my business with clients and you!
I am delighted to have a Client Guestbook here so you can read my clients' testimonials of the therapies provided by StressTakeAway. You are welcome you can add your own testimonial afterwards.
Do visit my Client Guestbook

This is the photo of me in the beautiful & warm StressTakeAway Practice even with amazing views of the countryside!